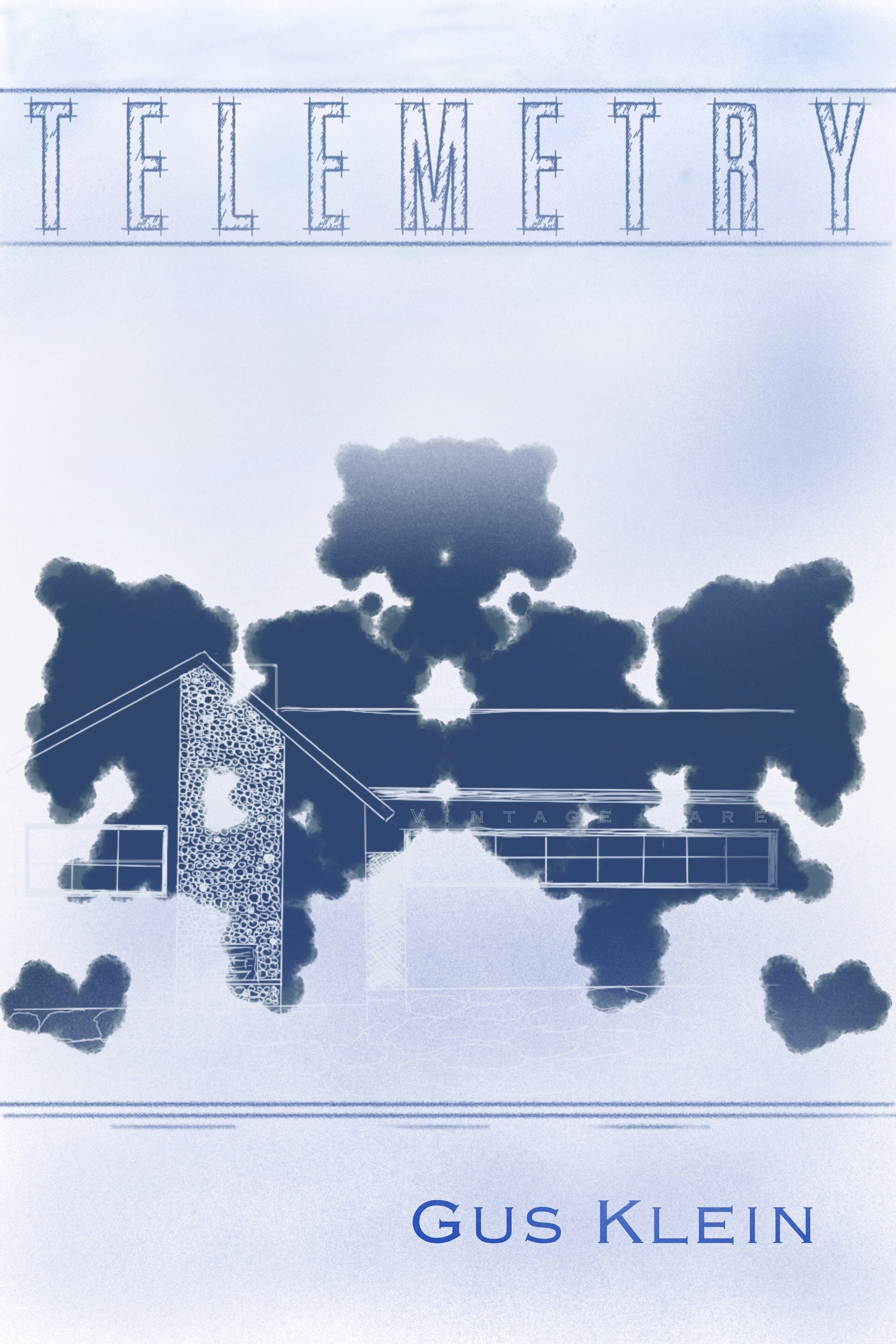 Telemetry
A Cooked Book
by Gus Klein
$
"Depression comes in a variety of chinaware. You're asking which pattern is right for you?" -Sarah Seda
Prague Foster didn't see it coming. His beloved restaurant Vintage Fare, burst into flames overnight. A recurrent depressive, the incident catalyzes the shattering of his self esteem. Navigating reconstruction with the help of his extended family, Prague returns to function. But who emerges from the rubble?
Onsite, Prague gathers with his bewildered staff. His adoptive brother and head chef, Felix Pacheco, sets their team with temporary work at a non-profit he is a member of. The arrangement will come with a menacing catch- one which triggers Prague's past.
At home, Prague's son Nick and the Pacheco clan provoke and placate Prague's stress over stress with a concentrate of religious and social values. However, it has not escaped Prague that to make an omelette one will have to break a few eggs...
Prague's ripening tension folds into a newfound prescription fatigue, debasing him enough to seek help. His therapist, Dr. Raytha Lovelace, recommends the relatively unheard of treatment Trans-cranial Magnetic Stimulation.
As Prague takes to treatment while placing his prescriptions on the chopping block, his life becomes a mixed bag of self care and self destruction. The new treatment peppers in a renewed lease of his mental wellness, though half-baked missteps threaten the new approach, leading to a rather unusual institutionalization.
While at rest, moments of grace and an eye opening lecture from a quirky mindfulness expert compel Prague to discover his depressions dwell in genetic and environmental factors- ingredients for us all, and giving Prague the context for a new recipe at living well.
By Gus Klein. Telemetry is a fictionalized story combined with non-fictional mental health experiences. Gus works as a Spanish speaking voice over artist and actor. This is his debut novella.
Colophon
| | |
| --- | --- |
| ISBN | 9798987186909 |
| Publisher | Misc Inc GK |
| Published Date | Jan 18, 2023 |
| Language | en |
| Printed Length | 156 |