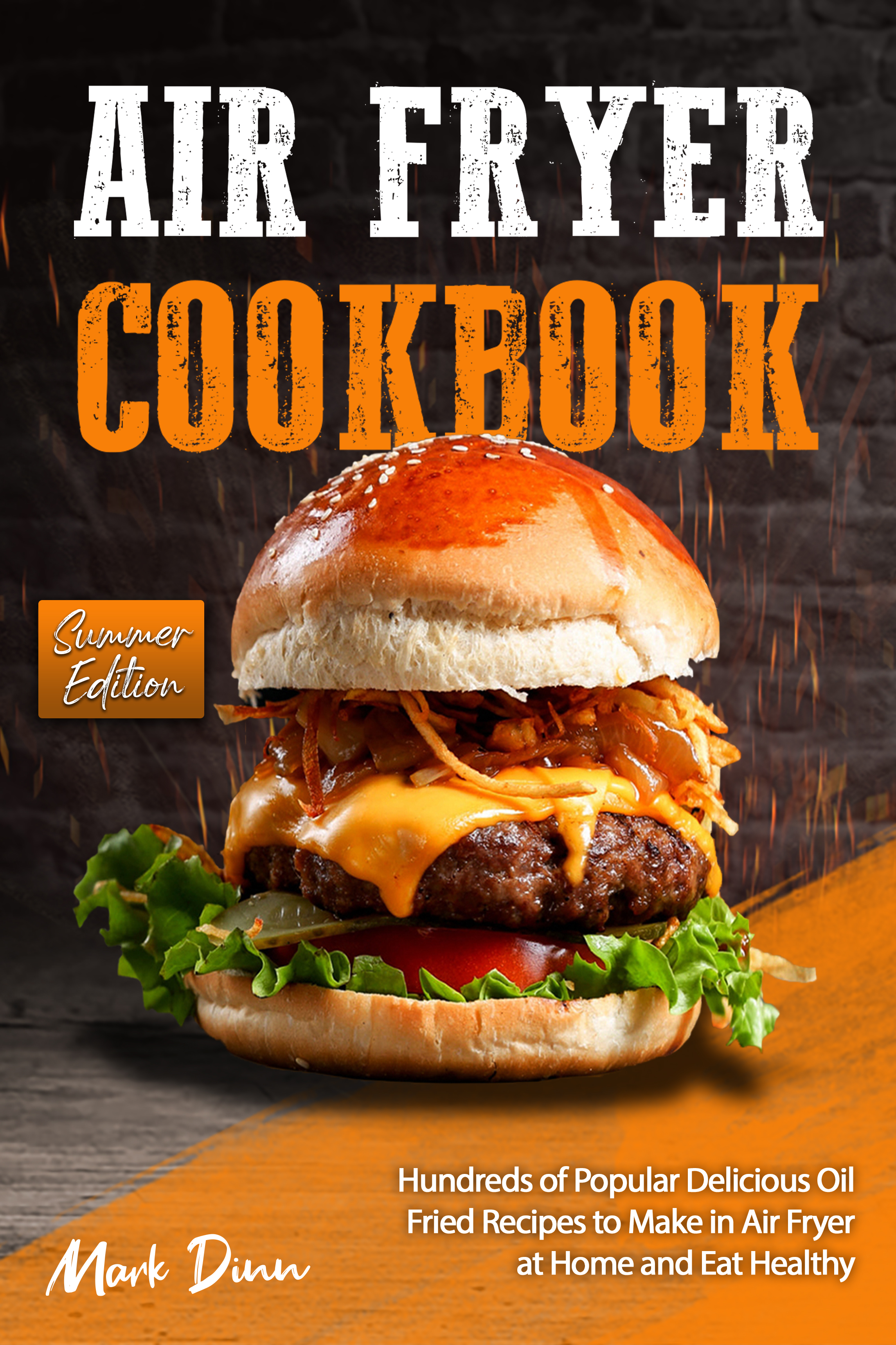 Home / Books / Air Fryer Cookbook | Summer Edition
Air Fryer Cookbook | Summer Edition
by Mark Dinn Mark Dinnseries Diet 
$
If You Love Crispy Food Then an Air Fryer Is the Thing for You! But if You Don't Know What to Cook in an Air Fryer, Keep Reading! Don't you just love the outside crunch yet juicy insides of fried food?
Air frying has been seen as a great alternative to enjoy your favorite fried foods with little to no oil, making your food much healthier!
People have ditched deep fryers for air fryers and have never regretted their decision!
When the pandemic struck, staying home allowed some to share some air fryer experiments on the internet.
Not only did they use the device to fry, but they have baked, heated, and even barbecued in these compact, well-insulated, highly efficient convection ovens.
Because of its versatility, many consider this as one, if not the best kitchen technology released.
Let's say you now have an air fryer but you have no experience in managing that device or even cooking in general.
The size and buttons make it seem like good food couldn't be produced from that compact cylinder at all!
But it's actually pretty simple to operate.
The Air-Fryer Cookbook 2021 will allow you to make the most of your device and have you create wonderful meals even without experience! In this book, you will find:
Easy to Do Meals: Learn from the numerous simple air fryer recipes for all sorts of meal types Recipes with Affordable Ingredients: Utilize inexpensive ingredients you have in your surroundings Nutrition Facts per Recipe: Taking a calorie count is made easy in this book You don't have to fear making burnt food as the technology it has ensures perfect results every time!
Maybe you aren't very good with traditional cooking but you have an air-fryer, amaze your friends and even yourself by making delicious recipes with this cookbook!
Scroll up, click on "Buy Now with 1-Click", and Get Your Copy Now!
Colophon
| | |
| --- | --- |
| ISBN | 9781803573274 |
| Publisher | Digital Token-Book Production |
| Published Date | Aug 4, 2021 |
| Language | en |
| Printed Length | 603 |