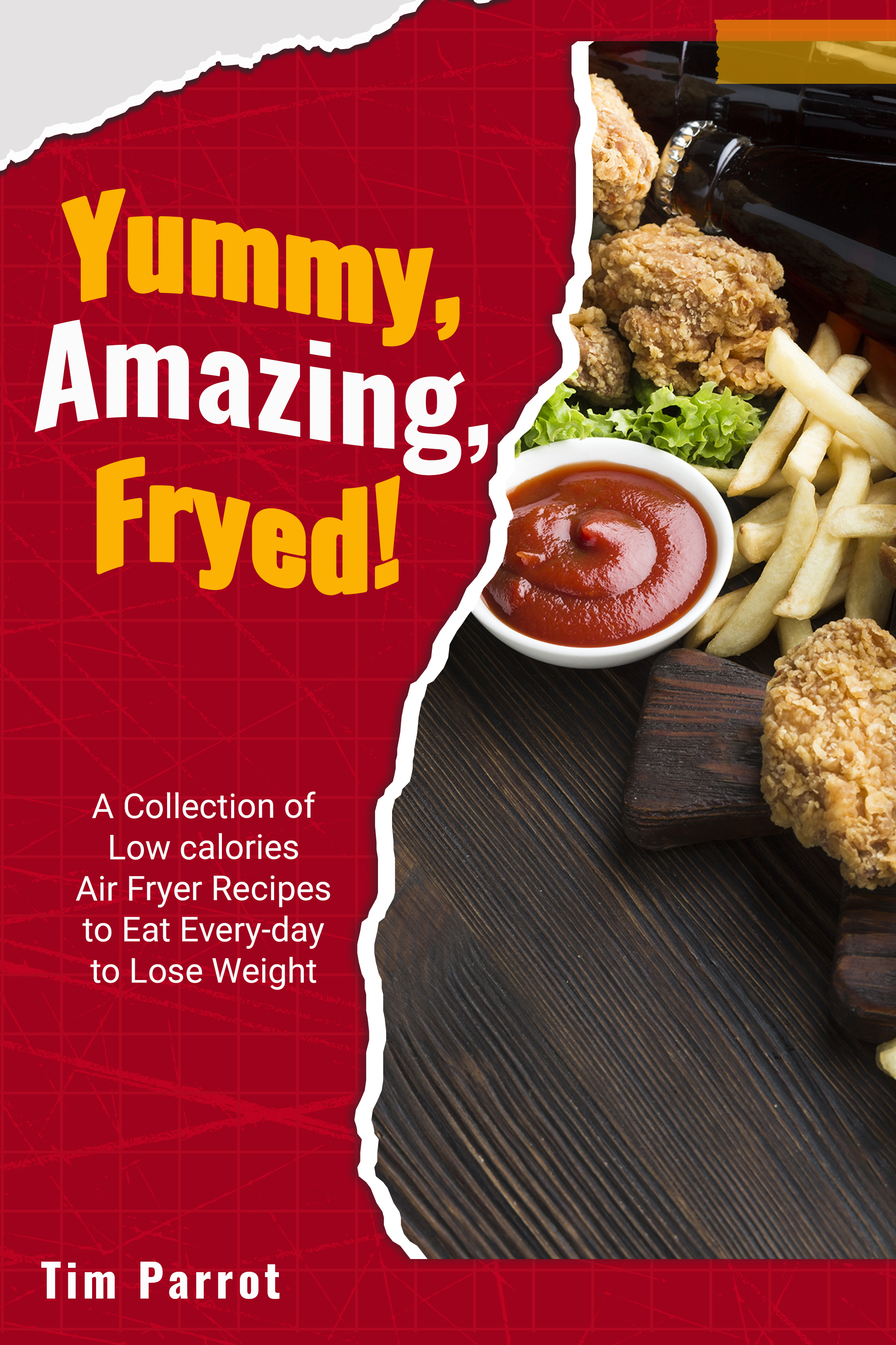 Home / Books / Yummy, Amazing, Fried!
Yummy, Amazing, Fried!
by Tim Parrot Tim Parrotseries Diet 
$
Are you looking for healthy and tasty air fryer recipes?
Do you want air fryer recipes by which you can make both basic items and gourmet meals?
This book can definitely meet your needs! We are concerned about your health, even using air fryer. That's why the air fryer cookbook is created. And You don't have to sacrifice flavor when trying to eat healthier. And we bite you want basic and simple air fryer recipes, that's why tons of everyday favorites recipes are kitchen-tested.
From the book, you can get:
Huge variety of Highly rated recipes: from meat meals, healthy desserts to vegetarian options, etc Easy to find ingredients: use ingredients at your hand Quick and easy air fryer recipes: many only take 30 minutes and only need 5 ingredients Budget friendly and time-saving recipes: save money and spend less time in kitchen Estimated cooking temperatures/times guide for vegetables, meats, and frozen foods Helpful tips: tips on how to make air fried food healthy and crispy Nutritional info: keep track of your daily calories Servings: cook the right portion of food for you and your family Quick index: don't worry about finding the recipes you want to repeat
And you will discover the book contains 3 Breakfast subcategories: start a fresh and beautiful day from air fried breakfast!
★ FREE BONUS ★
Complete Air Fryer Guide Air Fryer Tricks to Success Step-by-Step Guide to Master Your Air Fryer The Big Fat Truth How to improve health when air frying Troubleshooting,Common Challenges and Solutions
Pick up your copy today to enjoy all the great recipes at your fingertips that cater for the diverse needs of you and your family.
Colophon
| | |
| --- | --- |
| ISBN | 9781803573298 |
| Publisher | Digital Token-Book Production |
| Published Date | Aug 4, 2021 |
| Language | en |
| Printed Length | 863 |